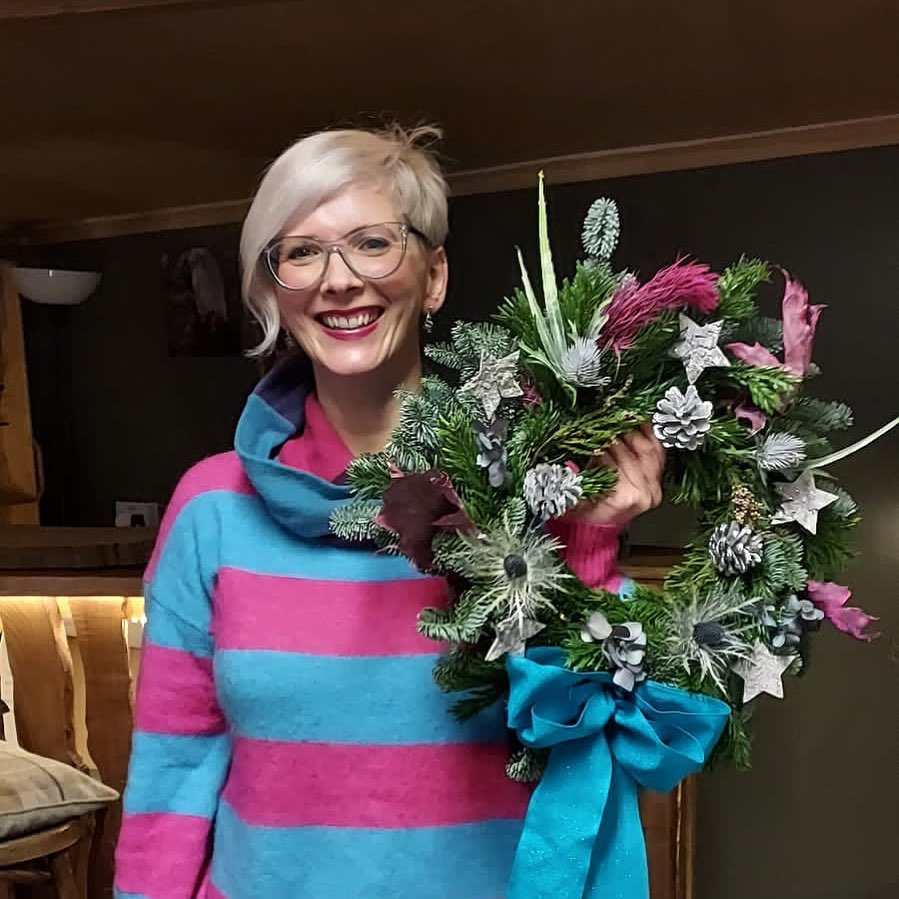 I had a lovely afternoon with some pals making a wreath for my pink front door
We had some expert advice from Lisa @blossomfloralevents and some giggles and prosecco from @claire_xx_h and @sew_sleep_deprived and Amy (not yet on insta…).
It's the most wonderful time of the year. Nearly.
This is a new image from my Instagram feed;
Let me know what you think (or follow me) if you are so inclined!