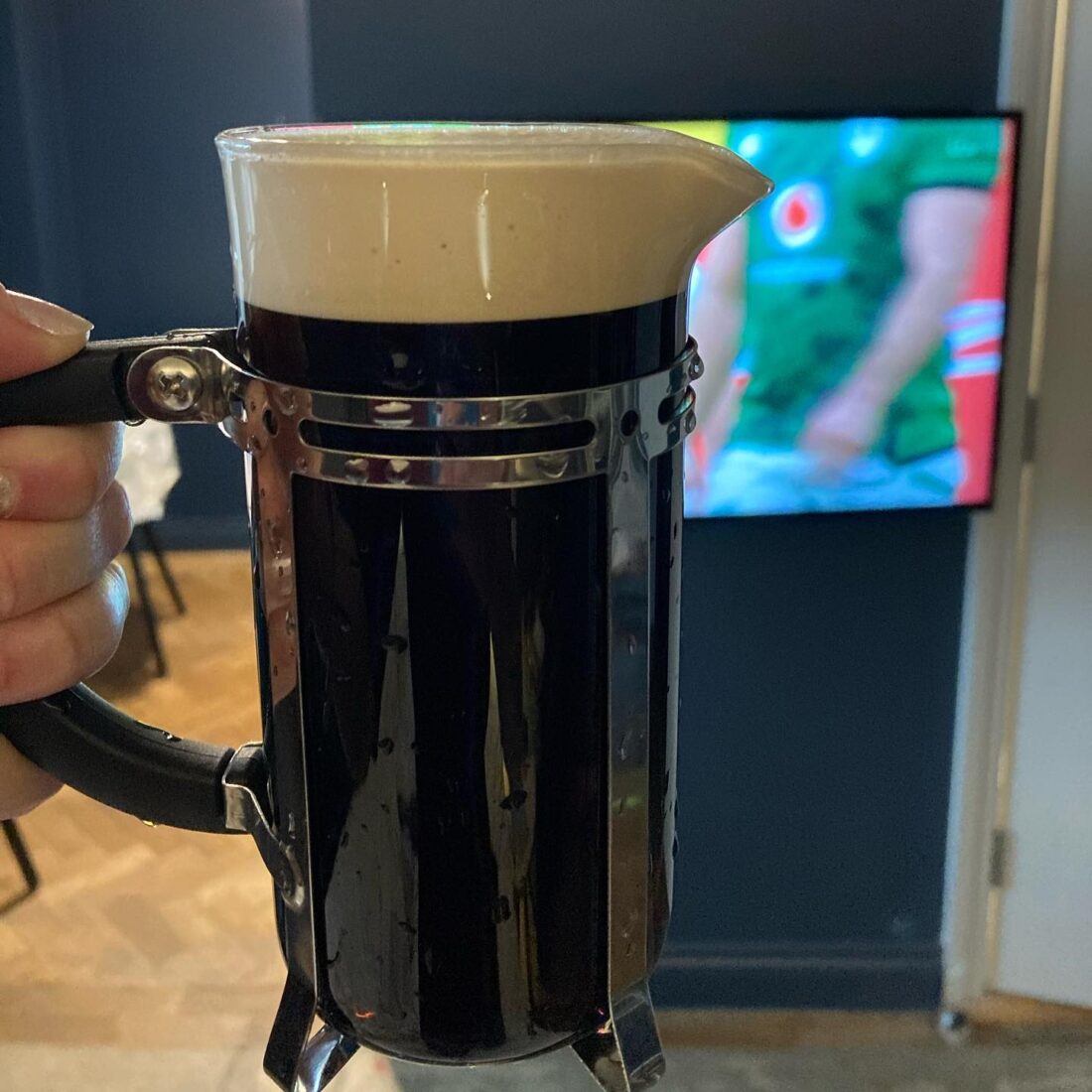 Oh the joys of being back at work
I love it!
A couple of recordings for @northernirelandopera in the can.
Now back at my apartment to watch the @sixnationsrugby and the largest receptacle for my Guinness was this coffee press…
This is a new image from my Instagram feed;
Let me know what you think (or follow me) if you are so inclined!