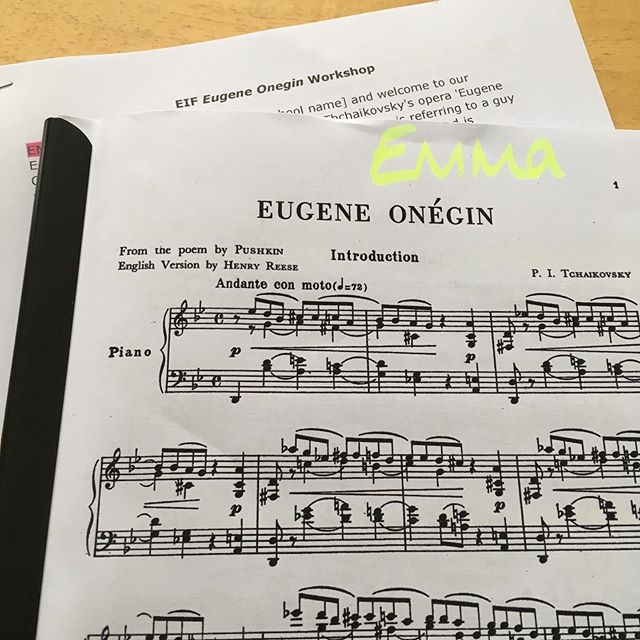 Ready for my first day of school (!) tomorrow
With five scripts to hand out and one score. Looking forward to introducing secondary school pupils to Tchaikovsky's wonderful Eugene Onegin, ahead of the @edintfest production in August.
This is a new image from my Instagram feed;
Let me know what you think (or follow me) if you are so inclined!