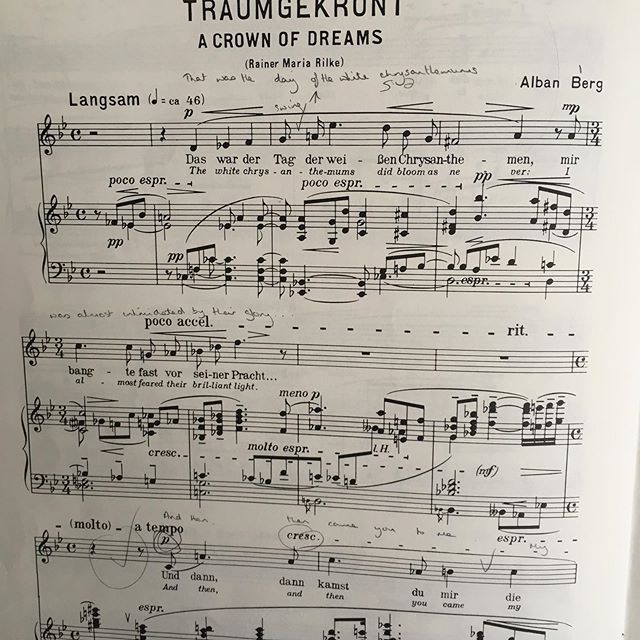 It so sooooo gorgeous. Looking forward to joining Jim Lowe and the WSSSO in the Royal Concert Hall in Glasgow for a performance of Berg's Sieben frühe lieder on Sunday 9th June. "I was afraid, and you came lovely and quietly. I had thought in a dream that you would"…. #theearlybergcatchesthewurm
This is a new image from my Instagram feed;
Let me know what you think (or follow me) if you are so inclined!